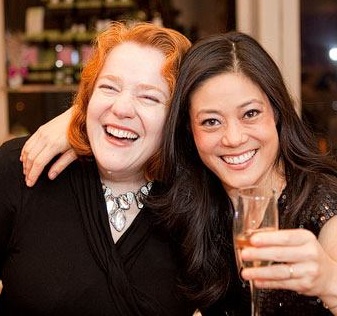 One of the most important things you can do in your business is to connect and build deep, real relationships. I talked about some aspects of this earlier in the week. Now, I have an assignment, should you wish to take it.
Sit down and make a list of 3 people you want to get to know better that you feel it would be easy to invite to coffee.
Then add 3 more people who you feel it might be harder to invite – perhaps because you perceive them as further down the road of success than you.
Over the next 6 days, send a personal email invitation to each one of them, asking them to join you for an hour to get to know you.
I'm a big proponent of using the phone to build relationships after connecting on social media or meeting at a networking event or conference, but there is nothing like sitting down with someone and really getting to focus on them to take a relationship to the next level.
And don't worry if 1 or more of your 'stretch' people can't or don't commit. You made an effort, and I suggest you make yourself a note to reach out again in 6 or 8 weeks.
Enjoy your visits! And… you never know, life-long friendships can start over a cup of coffee… : – )
…