.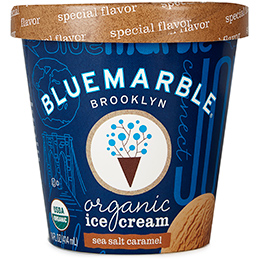 One of the best ways to get some extra attention when doing your marketing is to tie things to unusual holidays.
Did you know that July is National Ice Cream month and July 20th is National Ice Cream Day?
There are hundreds, if not thousands, of holidays you can use to get creative and promote your products and services. Choosing some unique ones and connecting with your clients and prospects around them can be tons more effective than simply doing the standard holiday card and New Years email.
Take a look at this:
http://www.holidayinsights.com/
And, since it's National Ice Cream month, I'm going to share my FAVORITE ice cream with you…
Bluemarble Organic Ice Cream from Brooklyn NY.
Damn, this stuff is GOOD.
Our favorite? Mixing a bit of their decadent, rich chocolate with the oh-so-smooth and delectable salted caramel… Oh, it's like heaven in a bowl. :- )
You can find out if it's available near you (I get mine delievered by Fresh Direct) http://www.bluemarbleicecream.com/
…