Making 2015 Your Best Year Yet
By
.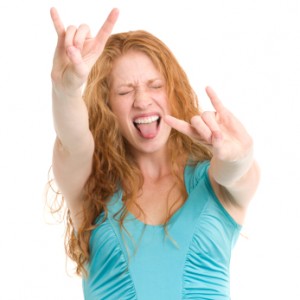 In the last few weeks I've been thinking a lot about making 2015 my best year yet… I suspect you've been doing the same. (If not, it's probably time to start or it'll be July before you decide to make some changes.)
It seems to me there are a few areas in our lives that we can look at to make sure at the end of the coming year we look back and know we've had a better year than the one before. To me, they are:
physical/health
spiritual
relationships/love/family
career/work
finances
For each of us the order we'd put these in is different, and it probably changes from year to year or even month to month. More often than not it changes because of some crisis, so something we weren't putting that much attention on suddenly pops up to the top and becomes our #1 priority because it HAS to.
There's a better way to do it, and that's to pick one goal for each area and begin to break it down into manageable steps, then figure out how they will fit into your life. You also may choose to only focus on one or two of them at a time and then incorporate the others as you begin to make progress on the first few. The bottom line is, if you don't put attention on it, it won't change and you won't be in a better place after another 3, 6 or 12 months.
What would you like to change in the coming year?
Step 1
Write down each of the areas above and then take some time to list 3-5 things you want to improve in each ares.
Step 2
Narrow down each category to just ONE primary goal that you'd love to see achieved this year.
Step 3
Take that goal and break it down into manageable, bite-sized pieces. Figure out how they will fit into your life and start putting them in your calendar. If you make them into actionable steps and then make appointments to fulfill those steps, you'll make the changes you want and your life will begin to change.
(This last step is pretty hard for most people. If you make it this far, congratulations! If you know it might be a bit challenging to get started or keep things moving forward consider hiring a coach to help you out, or finding an accountability buddy who will ACTUALLY hold you accountable. Sometimes that's the most valuable aspect of a coach – you put some skin in the game, so you show up for yourself. :- ) )
Sometimes One Thing Gets In The Way
For many, particularly entrepreneurs, one of the most important goals is getting their business profitable enough to create a life and lifestyle that is fulfilling and fun. Sometimes there isn't enough money coming in so that there is time, energy and mental space to focus on improving in the other areas listed above.
If that describes you, then you may want to check out my Double Your Fees In 30 Days intensive. It's a 6 week program designed to break you through your blocks to having the income you want in your business NOW – within the next month.
Now, not everyone can make all the changes that quickly, but if you know you are ready and this is something you want to challenge yourself to do, then click here and read further. And, even if you have to take a few baby-steps to create that change – even if it took you, say 90 days, but it happened, wouldn't that change your life for the better in 2015?
…