Marketing Media, the Art of Delivering Your Message
By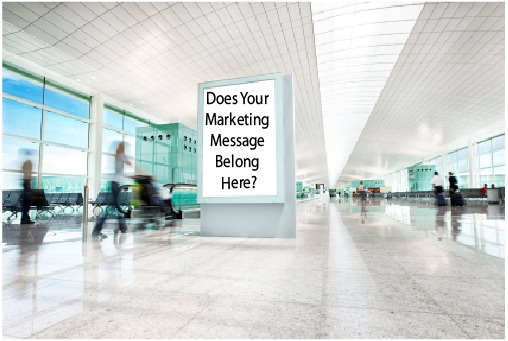 In the 3 M's of Marketing post I talked about the essentials of the 3 M's of Marketing. The first, knowing your market. The second, defining your message, and the third, the delivery of that message to your market via the best media (and I don't mean 'media' as in news and magazines, although that might be one choice – it is the plural of 'medium' – it is the delivery mechanism for your marketing message). It is difficult to know which media will work for you, until you clearly know your target market and have defined a clear and powerful message. Once you have those two, certain media will just out at you as a good match for your message and market.
For example, I once heard a story about a man who, while holding a plastic hotel key-card realized the possibility of putting advertising on the cards. A fabulous new medium was born for message delivery. If you think about that particular media, you can probably think of a few examples of 'good' message matches as well as some 'bad' message matches. For example, I think the local Domino's or Pizza Hut would be a good match for the key card, as some hotel guests might be interested in ordering a pizza. Some local tourist attractions could also be a good match. A less beneficial match might be a local personal tax accountant, as most of the people staying at the hotel are most likely not looking for that service while staying in a hotel.
What else can you think of that might be a good match for a hotel key card? Where are some places that you think you would be able to target your market – where are they 'congregating' (what are they watching, reading, what websites do they visit etc)? What media can you use to put your message in front of them?