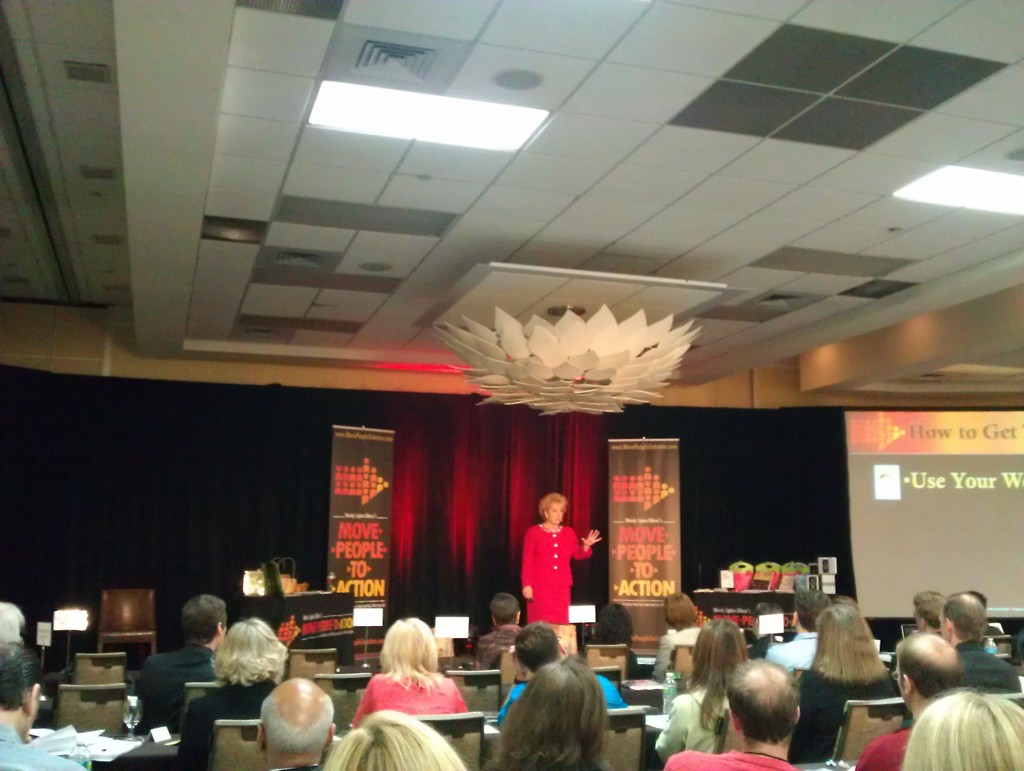 I had the pleasure of attending a wonderful event all about building your business by speaking (or building a speaking business) hosted by Wendy Lipton-Dibner.
If you have any interest in learning to speak effectively from the stage, I highly recommend you check out her Move People To Action program. She'll be offering it as an online course coming up soon.
There were so many take-aways, and I'm still processing all that I learned, but one that sticks out for me is about building relationships (a.k.a. networking – when it's done right). Wendy, like many other successful people, really stresses focusing on the other person, as a real person, not as a potential client or business opportunity.
If you are thinking about what the person could do for you, or whether or not they mean income for you, they'll sense it and won't really engage. But, that's not the only reason you want to engage people as the fascinating, amazing and wonderful individuals that they are…
If you don't, you'll be missing out. Every person out there has something unique and special about them. Make a decision that you are going to find out what that is. Connect with the person knowing that there is something truly incredible about them – probably multiple things actually – and you'll find that you build lasting, deep and real relationships wherever you go.
…