Small Business Marketing Strategy: Systems Will Set You Free
By
I know I wrote about systems a few posts ago, but they're taking over my life… and I'm THRILLED about it!
And, I wanted to share a recent success using a syste' I put in place recently and encourage you to think about, and possibly do the same.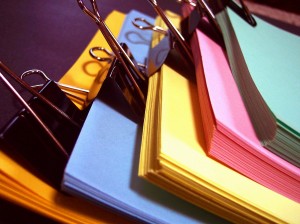 In the post "Small Business Marketing Strategy: The Dirty Little Secret" I talked a bit about why you need systems and what kinds of systems you can think about creating. I've put many into place in my business, and have been working on creating more.
In a funny way, creating systems is a bit like the meditation practice of 'being the witness' – even if you've never practiced any form of meditation, you will most likely still understand this… there is a moment where we can 'observe' what we are doing without becoming completely engaged. We begin to see our behavior and thoughts differently (it's that moment that can also help us to breakthrough big issues in our lives – if you can't see it, you have no chance of fixing it, if you can, you are half way to being able to do something about it).
You can put yourself into that mindset around your business, begin to 'observe' the actions you take on a daily basis and begin to create your own systems. It's not really all that challenging, although it can be hard at the beginning, if you keep at it, you'll start to see your processes more clearly.
And, if you want to create a system for something you aren't currently doing, take a pen and paper and imagine walking through all the steps you think will be necessary. Once you do that, you can test out your system, see if it has all the pieces it needs and modify it if necessary.
Once you create the system and test it out to make sure it's working the way you want it will begin to alleviate stress, lesson the likelihood of mistakes and potentially create something that can be partially, or even completely, outsourced.
My Recent Success
In the last few months I've instituted several systems and I am continuing to work on more. One of my systems has started to show terrific results – it's actually this blog. I plugged in a blogging and online promotion system a short time ago, and have seen the traffic to my blog nearly quadruple in just a matter of a few weeks! That's big news! It's a ton more eyeballs, a lot more interest and a lot more people who may, at some point, decide they are interested in a program or offer I have out there.
Now that I have a blogging system, I doesn't require nearly the effort it did to cover all the necessary pieces. I have a checklist I follow, making sure I do each step and nothing gets left out… and it's working like gangbusters! On top of that, I can already see where about 70-80% of the system can soon be outsourced, freeing up much more of my time to continue building my business, while still covering these very important bases.
Blogging is one of the most valuable online tools we have today, and, when done right, it can really help you grow your business. So, if you've been half-assing it, or you've been on the fence, sit down, write out a system, then make a decision to follow it for several months. And, don't forget the promotion system to make sure you get your content out there! And, if this is one of those areas you could use a bit of assistance, you'll want to be added to be one of the first notified when the Lightning Round Breakthrough Sessions are announced – they're going to the rapid fire, quick jolt sessions you need to get you on track and make your marketing work.