What is the best way for you to succeed in marketing?
By
Another question that comes up often in my teleseminars from a variety of different entrepreneurs is, "How can you succeed in marketing?"
The answer includes many things, but the top two in my mind…
First: Constant education for 'do it yourself marketing' and
Second: Constant implementation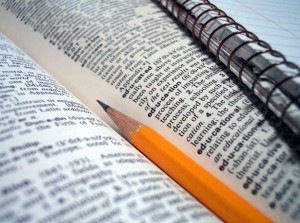 Education: There are so many excellent books on marketing, if you don't want to spend a bunch of money building a marketing library, go to your local library and get the books that seem appropriate. Some of the best include Tested Advertising Methods by John Caples, Scientific Advertising by Claude Hopkins, books by Joe Sugarman and Dan Kennedy. Consider investing in your education – sign up for an online course, or a course at your local college. Again, if you aren't sure which course would be good for you, I have taken many, so may be able to recommend something that would be the right fit for you. Also, I am putting together a marketing essentials 'A-Z' course – a compilation of things I've absorbed from seminars, books, mentors and experience – putting it together in a way that I've not been able to find in one place – a real foundation in the essentials of marketing for small businesses. If you stay on my mailing list you will find out about it when it is ready to launch in the fall.
Implementation:
The first step, as we discussed at the beginning, is to define your target market, develop your niche and create your targeted message, clearly identify your USP etc. Then you can begin to get your message out there through many low-cost and free options. Don't skimp on the first part though – your success hinges on knowing your target market and knowing how to talk to them. Get really clear on this stuff by going through the exercises, even if they are tough. Then get started on trying different things, testing them, seeing what works. Taking action – implementing what you learn – is ultimately the only thing that will create 'success' for you in marketing.