The Most Powerful Marketing Tools
By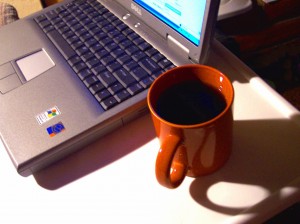 I've been getting a lot of questions about the most powerful marketing systems, strategies and tools…
So, thought I'd share one of the most powerful ones I know that can create almost instant credibility, share your message far and wide and potentially create significant income for you as well.
What is that marketing tool, you ask?
It's a book.
When you write a book and become an author, you set yourself into a whole new class of expert. You have instant credibility, you can access stages and opportunities that are reserved for that special group of people known as 'authors' and you have something you can share everywhere you go.
Here are just a few of the things writing a book can lead to:
More speaking opportunities (including paid ones)
More (and higher caliber) clients
Passive income (as passive as it gets)
One of the reasons I started with this tool, out of all the marketing tools I could have chosen, is because this is the next one on my list.
I've wanted to write a book (actually about 12 – some of them are even started) for years. I know all of the value it can bring and how much weight it carries, so I understand the importance… but, I've never been able to follow through on the project on my own…
Well, now I don't have to. I'm going to be participating in a 12 week webinar series, during which I will WRITE MY BOOK!
I'm SO excited about it, and, I want to share it with you…
First, I want to let you know that I am also 'hosting' the woman bringing the event to NYC – Mindy Gibbons-Klein. She's a brilliant lady who has helped over 500 authors complete and publish their books and has had many best-sellers among them.
She'll be doing a 1-day workshop here in New York (I'll be there, hosting AND participating) to kick off the book writing webinar series. If you can't make it to the live event, it's ok, you'll be able to do the webinar series anyway – the live event is a way for us to get the ball rolling, spend some time getting clear and getting to know one another. If you aren't there, you'll be able to catch up behind the scenes.
So, if you are ready to finally write your book and get it out there, check out this opportunity. It's incredibly reasonable, for all the in-depth information and the value that it is, and particularly given Mindy's track record.
I'm SO excited to be doing it, and I look forward to having you join in too – we're going to have so much fun!
Check out the Write Your Book program here.
…