We're 18 Days Into Q2 – Where Are You?
By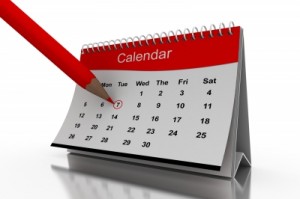 Image: Renjith Krishnan
Going back through a few of my favorite posts by one of the most amazing writing talents alive today and I came across this quote (really, I wanted to quote the whole darn post, but that's just not right… so I'll give you this teaser and you can go read the rest of it for yourself – the man is a MASTER):
"But stop pretending you aren't wasting
massive piles of time doing things that…
if you were to suddenly come face-to-face
with one of your exhausted, oppressed ancestors…
… he wouldn't haul off and slug you as hard as
he could, for squandering a life crammed with
possibilities that he never dreamed of."
Umm. Yeah.
Powerful, intense and makes you kind of want to a) read more and b) get off your tushie and DO something, doesn't it?
The man who wrote these wonderfully put-together words is John Carlton.
The post where I found them is titled "Top 10 Secrets To Make 2011 Your Best Year Ever (All Of Which You're Currently Ignoring Or Screwing Up)"
And, since he says it all so eloquently, I'll let him handle it. Click on the link, you won't be sorry.
Enjoy!