What Should Be In A Marketing Plan?
By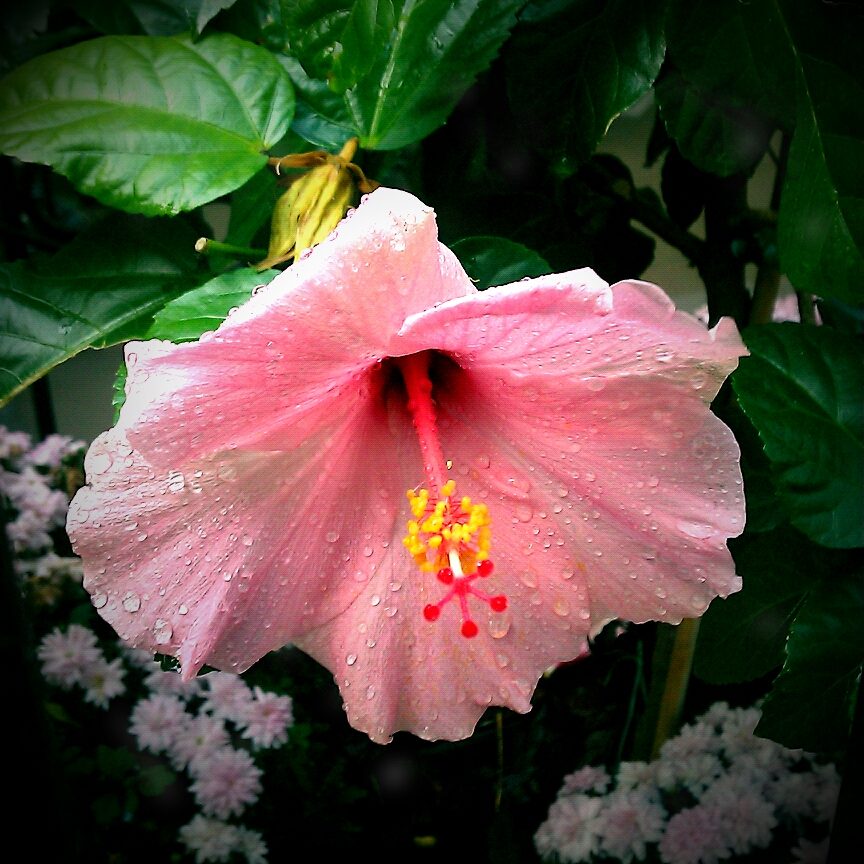 (Nope. Pic has nothing to do with the topic. Just pretty… and maybe it will make you feel better after you read all the things that should be in a marketing plan… ;- ) )
I get the question, "What should be in a marketing plan?", all the time…
Entrepreneurs understand that they will grow more reliably and effectively if they have a marketing plan (and a marketing calendar, along with a few other key pieces), but they really don't know what belongs in one.
So, let's talk about what should be in a marketing plan.
1. The Basics
The first pieces you want to include in your marketing plan are the basics. You want to get super clear on your target market, your ideal customer or client, and the message you are conveying to them. This information serves as a reminder to always focus your marketing efforts toward the people you want to reach and to always keep your primary message in mind as you draft different types of marketing.
This section also needs to include your goals. It can be helpful to have not just your overarching business goals here, but also short and long term business and marketing goals. These can include anything from very strategic pieces to very tactical pieces.
These are the pieces that will help you stay motivated and keep you on track.
2. Differentiators, Core Strategy & Brand Strategy
This is where you will get clear on what is known as your USP – your Unique Selling Proposition. This is the thing that makes you different, that helps you stand out from competitors, and will make you memorable to potential clients.
Here you will also include the core strategy behind the work that you and your business does as well as your brand strategy and how it will help to set you apart. It will also include elements like your story and how you relate to your ideal clients.
3. The Guts
This is where we start to get into the nitty-gritty of what should be in a marketing plan.
This section can vary depending on you and your business, but generally will include some or all of the following:
Features & Benefits
Marketing Materials
Web/Online Strategy
Lead Generation Strategy & Plan
Lead Conversion Plan
Referral Plan
Customer Service Plan
JV Plan
Marketing Funnel
Continuity Program
Frequent Buyer/Rewards Program
PR Strategy
Marketing Calendar
and more…
4. The Final Pieces
The final pieces that belong in your marketing plan include your testing and tracking systems for key metrics you will watch, your budget information, and any forecasts for your business that are related to your marketing (like your sales forecasts).
As you dig into what should be in your marketing plan, it's important to understand that as you start out you may not need or want to include all of these pieces in your plan. This can be overwhelming, and therefore, end up counter-productive to your overall process. Your marketing plan should support you, help you to stay on track, and help to keep you accountable to yourself and anyone else who may be involved in your business.
If taking on all of these pieces is too much at the beginning, pick a few sections that will support you now and begin to work with them, setting an appointment in your calendar to re-visit the pieces and work on incorporating more on a monthly or quarterly basis until you have all the bases covered.
And, if you are curious about how to figure out what should go into YOUR marketing plan, check out my upcoming Marketing in the Morning™ webinar here. It's free and I'm going to be sharing some of my BEST TIPS on making your marketing work – for you and for your bottom line. Don't miss it – sign up here.
…