When it's all just too much…
By
As business owners we have all had those days (or maybe even weeks, or months…) where things just felt like way too much. There was too much to think about, too much to do, too many things to manage.
Particularly at the beginning of a New Year, it can seem overwhelming – you have so many things you want to do to make this year great…
It can be completely paralyzing.
And, it can shut off the flow of income to your business like a light switch.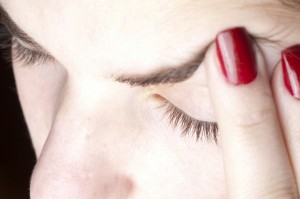 And, there are things you can do to get out of that place and move yourself back into the flow of creating and completing, getting things done. Here's a short list of some of the options (there are tons more, but these tend to help me when I need it most):
1. Take A Break
Sometimes this is what you really need. It could be an hour or 2, or a couple of days. If you are in that state, you may just need to step away and give your mind a chance to clear so you can start to see the bigger picture again. Then the things you really need to focus on will move to the forefront and the things you can afford to put on the back-burner become obvious, letting you focus your attention where it needs to be.
2. Take Some Time To Plan
We can get so excited about new directions, products or services we want to offer and so overwhelmed by all the nitty-gritty things that need to get done that we can forget to take the time to plan. It can even feel like we're wasting valuable time doing the planning, but understand that without a plan you won't get where you want to go… It would be like hoping in the car and setting off on your trip, map in hand, with no destination. Even having a map can't help if you don't know where you want to go.
Take some time out this week and plan the first quarter of the year. Pick 4 or 5 specific outcomes you want to achieve and then lay out some basic steps you need to take in each month to achieve those outcomes. Then keep it in your workspace and review it regularly – just like taking a break, having a plan easily helps you identify what you need to focus on and what can wait until later. And, it's amazing what you will get done in the last few day of a month if you realize you are behind schedule…
3. Step Up Your Boundaries
Frequently, as entrepreneurs who are creative, giving and supportive people we can let others gobble up our time without really realizing it. If you have gotten lax about maintaining your boundaries, setting your schedule and keeping it, you may need to look at this.
Decide how much time you will spend on the phone, on email or social media sharing and supporting friends and even family members. It feels really good to do it, but if it's happening at the expense of you getting busy on your business, in the long run it will hurt more than it helps. Schedule the time you give to people, and then stick to it, and make sure you give yourself and your business the gift of your own attention too.
4. Get Some Help
If you are really ready to step-it-up, you can start to reach out for some help. This could come in the form of a VA for a few hours a week, hiring a PR Professional, getting a coach or even having someone take over parts of your marketing campaigns. There are hundreds, probably thousands, of ways you can begin to outsource the things you don't really need to be doing anymore.
Take some time and list out the tasks you did today – do that every day for the next week, then at the end look at what could have been done by someone else. Your time is valuable, and you should be spending it on the things that bring the most money into your business, so take the tasks you can have done for less and get someone else on board to take care of them.
And, if you are ready for step number 4, I have something that might interest you. I'm opening up a very limited number of slots of 'Done For You Twitter'. I've had SO many people request it, that it is finally time to do it. If you are interested, please visit the Contact page and fill out the form. You will hear back from someone within 24 hours with more details.
So, grab a cup of tea (or coffee, if you prefer) and review one of these steps for you and your business. It will make all the difference.
Image by: m_bartosch