Archive for June, 2011
When it comes to small business marketing strategies, there are few that have gotten more attention in the last couple of years, and appear to be more important that social media.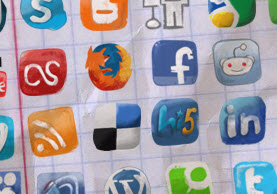 Let's take a look at why it has grown so fast, gotten such a huge amount of media coverage and lip service and at how important it really is for your business…
A few of the key reasons, in my opinion, that social media has grown so incredibly fast include (but aren't limited to):
Accessibility: Social media doesn't 'cost' anything as far as cash out of pocket, so if the resource you feel you have to give for your business is time and not money, social media can appear to be a panacea.
Ease of Use: Pretty much anyone can learn how to use it, it's far from rocket science, so everyone can pretty much gain access and make a go of making social media work for their business.
Leveling the Playing Field: Social media has leveled the playing field like almost nothing else ever has in recent history. The internet started the process, making building a business so much more accessible to so many more people and reaching target audiences so much more possible. After the Internet really took off it was hard to imagine something else would come along and open things up even more, but that's just what Social Media has done – you want to reach your target market? With the right strategies, patience and diligence, you can build a platform that would have required a whole different set of tools in the past, now you can (almost) sit in your bed in your pj's and truly build an empire.
Bottom Line, We're Social Beings: We are fascinated, intrigued and forever busy lapping up the news and information about our fellow beings. It's all different kinds for all different people – everything from Hollywood gossip, to political musings to the next business hotshot – whatever your poison, it's there for the taking. Social media allows information to spread like wildfire, gives us a forum for conversation with people we might never otherwise interact with and if we're interested in and passionate about something and no one else around us is, we can find someone who has the same interests and will be delighted to play with us 24 hours a day, 7 days a week.
Yes, it's almost too much to fathom. And, what's worse, is there is a new platform cropping up almost weekly, if not daily. You know the big shots – Facebook, Twitter, YouTube and LinkedIn – then there are a handful of others that are growing a good sized following. What's a business owner to do? You could, quite literally, spend all day, every day on social media making contacts, building relationships and your 'business', and some people do… often with little or now 'bottom line' results.
But, the really smart business owners are figuring out that 'hours in' does not equal 'dollars out'. So what are you supposed to do? How important is social media for your business, anyway?
Let me put it to you this way… social media is definitely not the 'cure all' some people make it out to be. However, it IS one of the biggest opportunities you have as a small business marketing strategy. But that's just it, you need a real STRATEGY.
How do you figure out what works?
The fastest and easiest way is to cut to the chase – don't re-invent the wheel. Spend a little time and money and get a solid course in first one, then maybe two, possibly even three of the top sites. You don't need to be doing ALL the social media sites right away (or ever, really) – and most importantly, if you are spending more than an hour a day on social media TOTAL during your own 'business hours' (what you do with your personal time is your own business), and you aren't seeing tremendous results in the form of press coverage, regular leads and opportunities for exposure and flat out cash, then you are spending your time INEFFECTIVELY.
What is that time worth to you?
How much is that extra 2, 3, 5 or 10 hours A WEEK worth to you and the growth of your business? So quit mucking around and GET SOME HELP.
Find someone you trust, who seems to be doing well on one of the platforms and find out where they learned what they learned. If they didn't take a class, interview them and try what they're doing (only if they are ACTUALLY GETTING RESULTS). If that doesn't work, find someone who is teaching a strategy you believe will work for you, take the time (it'll be short in comparison to you trying to learn it on your own) to learn their methods and try them as they are recommended and see what happens. You might be pleasantly surprised – you just might find out that you CAN actually make money on Twitter, using Facebook or posting videos on YouTube…
Now, obviously, I have a recommendation for a Twitter course… and I feel it would be inappropriate not to mention it here. Everyone that has made the investment and actually USED the information has seen pretty great results. Some people have landed valuable clients, some terrific press, some have made direct sales. All of them have gotten something that was worth way more than what they spent on the course.
I'm still looking for a Facebook course that I really believe narrows things down and gives you the best strategies. If I come across one, I will definitely let you know, and if you know of one that you think will benefit others reading this, then put the information into the comments section below.
As for YouTube and LinkedIn – I'll be taking a video course with an amazing woman starting this month, so I'll keep you posted on that. She and the course come highly recommended from someone I know to be quite picky about who she learns from, so I think it will be GREAT.  And, I'm still looking for a great LinkedIn program – I have my basic strategy, as I do with Facebook, and it's working for me, but it's not highly developed enough to share with other people yet. So, just like with Facebook, if you know someone who's fabulous at sharing LinkedIn strategies that build business, share it here.
The bottom line really is – you can figure out this small business marketing strategy all on your own, but do you really want to reinvent the wheel? Spend a few bucks, cut to the chase and start getting clients, building relationships with key influential people, getting some great press and make your money back in WAY LESS time than it will take you to figure it out on your own. And, stay tuned because I'm going to talk about a new tool to make your social marketing MUCH more effective in the next post.
I know I wrote about systems a few posts ago, but they're taking over my life… and I'm THRILLED about it!
And, I wanted to share a recent success using a syste' I put in place recently and encourage you to think about, and possibly do the same.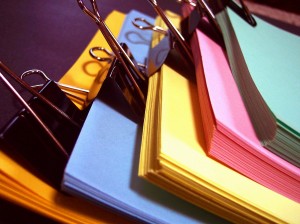 In the post "Small Business Marketing Strategy: The Dirty Little Secret" I talked a bit about why you need systems and what kinds of systems you can think about creating. I've put many into place in my business, and have been working on creating more.
In a funny way, creating systems is a bit like the meditation practice of 'being the witness' – even if you've never practiced any form of meditation, you will most likely still understand this… there is a moment where we can 'observe' what we are doing without becoming completely engaged. We begin to see our behavior and thoughts differently (it's that moment that can also help us to breakthrough big issues in our lives – if you can't see it, you have no chance of fixing it, if you can, you are half way to being able to do something about it).
You can put yourself into that mindset around your business, begin to 'observe' the actions you take on a daily basis and begin to create your own systems. It's not really all that challenging, although it can be hard at the beginning, if you keep at it, you'll start to see your processes more clearly.
And, if you want to create a system for something you aren't currently doing, take a pen and paper and imagine walking through all the steps you think will be necessary. Once you do that, you can test out your system, see if it has all the pieces it needs and modify it if necessary.
Once you create the system and test it out to make sure it's working the way you want it will begin to alleviate stress, lesson the likelihood of mistakes and potentially create something that can be partially, or even completely, outsourced.
My Recent Success
In the last few months I've instituted several systems and I am continuing to work on more. One of my systems has started to show terrific results – it's actually this blog. I plugged in a blogging and online promotion system a short time ago, and have seen the traffic to my blog nearly quadruple in just a matter of a few weeks! That's big news! It's a ton more eyeballs, a lot more interest and a lot more people who may, at some point, decide they are interested in a program or offer I have out there.
Now that I have a blogging system, I doesn't require nearly the effort it did to cover all the necessary pieces. I have a checklist I follow, making sure I do each step and nothing gets left out… and it's working like gangbusters! On top of that, I can already see where about 70-80% of the system can soon be outsourced, freeing up much more of my time to continue building my business, while still covering these very important bases.
Blogging is one of the most valuable online tools we have today, and, when done right, it can really help you grow your business. So, if you've been half-assing it, or you've been on the fence, sit down, write out a system, then make a decision to follow it for several months. And, don't forget the promotion system to make sure you get your content out there! And, if this is one of those areas you could use a bit of assistance, you'll want to be added to be one of the first notified when the Lightning Round Breakthrough Sessions are announced – they're going to the rapid fire, quick jolt sessions you need to get you on track and make your marketing work.
This is one of the first questions I get from people when they find out I help small businesses and entrepreneurs with their marketing…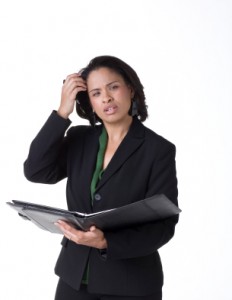 And, I pretty much always have the same response: No One.
Your marketing is something that YOU should be heavily involved in – you need to think of yourself as the CMO, the Chief Marketing Officer, of your business.
Yes, I know you may not want to be involved with your marketing. I know I sure didn't. Years ago, when I started my online jewelry businesses, the last thing I wanted to do was figure out marketing, PR and the like. I wanted to just hand it over to someone else and let them make it work. It was a HUGE mistake. I spent a TON of money… and never saw any return.
It wasn't until I started to take responsibility, learn about marketing and start to figure out what strategies would work for my businesses that I started to see results.
Now, don't get me wrong – I'm not saying you shouldn't get help, and I'm not saying that you shouldn't outsource some, or even a lot, of the implementation. What I am saying is that you can not afford to abdicate responsibility for your marketing. You can work with a marketing or business coach, take some courses, go to a seminar, read some books and start to get your feet wet. As you start to develop your marketing strategies, you can bring someone in who has more experience to help you think about things, help you come up with new strategies and ideas (we are, it seems, 'challenged' when it comes to thinking about our own businesses…), but ultimately, you need to have your hand in every marketing strategy that your business executes – at least while your business is still at a size where that is possible.
Look, the bottom line is, no one cares about your business and your success as much as you do. If your passion and joy in what you do isn't part of your marketing, you'll be missing out – big time.
And, it's not like you have to do it all… once you design the strategies and lay out the processesss for them, you can find people to implement the more 'administrative' side of things – the printing and mailing of the letters (maybe even get a good copy writer to write the letter – but you better read it to make sure it's a fit for your prospect and target market!) for example, or the collecting of data to find out if the strategy is working (but it's your job to look at the report and determine the next steps – tweak/change, use again, try new tactics…) and much more.
As you begin to design your marketing systems, you'll soon see the areas that can easily be outsourced to someone else. You'll know where you need help 'thinking outside of the box' to come up with new ideas and you'll begin to build your marketing 'chops'.
So, what are you waiting for?
If you need a little help in this arena, a Lightening Round Breakthrough Session could be just the thing for you. I'm putting the finishing touches on this program now, so if you are interested, click here to be notified when it's ready to launch. I'm going to make this a 'no-brainer' way to get that quick shot you need, get a few great strategies you can implement right away and start to get your marketing working for you. Click here if you want to know more.