Attention all service based entrepreneurs, coaches, speakers and authors tired of struggling financially in your business...
Laying The Foundation For Your Million Dollar Map
Identify and fix the 3 most crucial things stopping you from making money in your business, having confidence in your products and services, and attracting the clients you want NOW...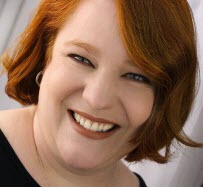 Hey there fabulous entrepreneur!
If you've arrived at this page you are probably looking for some answers to some pretty big questions you have about your business…

How do I begin to attract ideal, high-paying clients right now?
How can I create irresistible programs and offers while making a huge impact and helping the people I know I can help?
How can I get rid of the sub-conscious and self-sabotaging blocks I have so I can

start making money

?
How do I increase my visibility and sales?


And, it turns out they are also the answer to the 3 Biggest Profit Pitfalls pretty much every service based entrepreneur experiences in the first few years of building their business.
If you want the answers to these questions, you'll want to tune in for the upcoming complimentary teleseminar on Thursday February 23rd at 2pm ET



I will help you discover which of my 3 'Biggest Profit Pitfalls" YOU are experiencing, and how to use a couple of simple techniques to quit spinning your wheels and start turning things around IMMEDIATELY…
Remember, this no cost teleseminar training is where you'll learn some of my BEST TIPS on how to FOREVER take control of your income and your business future, beginning right now.