Author Archive
While I don't have the exact quote (I will keep looking for it), Earl Nightingale is credited with saying essentially that if you read or study for juts 1 hour a day for 1-3 years you will become a world-class expert in that area of study. There are other versions of this saying out there – another I've heard is 20 minutes a day for 3 will make you an expert, and if you continue for 5 years you will be one of the top experts in the world.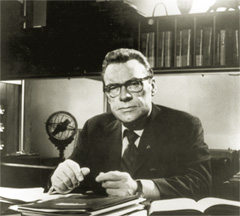 So, you say you want to learn how to do marketing for your business? Well, here's the answer… schedule just 1 single hour a day toward beginning to master the skill of marketing. You can learn in whatever format you want these days too… whether you prefer to read, listen to audios, watch videos and DVDs or go to live seminars and lectures. If you watch TV daily (which, as most statistics tell us, most of us do… I'll admit, I unwind pretty frequently to funny sitcoms and relaxing movies), imagine taking just one of those hours and devoting it to learning how to do marketing, or sales, or anything else that you find interesting… or perhaps NECESSARY to the success of your business.
Ok… here's the assignment. Start out by finding just 20 minutes a day. Then decide how you will proceed… do you want to learn how to do marketing by reading blogs like this one or by other marketing minds? Are you disciplined enough not to let them take you off in some other direction? If not, then start with some basic books on marketing – some of the best include the ones by Dan Kennedy or the Guerrilla marketing series by Jay Conrad Levenson. As you begin to dig in to learning how to do marketing, you'll find that each of the resources points you to more. You won't run out of options… and if you keep going, you can not only build your business with your new knowledge, you can begin to share it with others as well.