Author Archive
A common question about online marketing:
What is the best way to drive traffic to my website and find prospects on the internet? How can you generate more traffic to your website…immediately, even if you have no marketing skills?
Answer:
When it comes to marketing there really is only one way to insure success… build a solid series of systems that you work over and over and over again, test non-stop and continualyperfect everything that is going on. One suggestion is to focus on building relationships in social media, through follow-up sequences and by asking for referrals. Get to know your target market inside and out, and give them tons of great information so that they keep coming back for more and sharing you, as a resource, with others.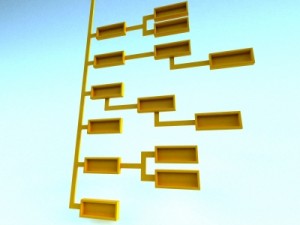 The best way to do this is to just dive in and do it. It takes time, energy, planning, testing and more to build marketing models that work in any environment, the internet included.
As for driving traffic to your website, there are many options. Just a few of the options for driving traffic and building your list – and remember, you don't have to do them all, or all at once. Choose one and master it over the next couple of weeks, then begin to work on mastering another… like the guy with the spinning plates on old TV shows… get one spinning on a stick and make sure it's stable, then start another, making sure you go back to the first one every now and then to give it a push and keep it going:
Make sure you give these new leads a way to 'sign-up' – sign up box on your website/blog – if don't have get it going, WordPress is easy. Having traffic on your site and not capturing their information is totally wasted effort and energy.
Social Media – drive people to your site for blog posts and for free report, free teleseminar etc
Put an ethical bribe on the back of your business card, point it out to people when you share it with them
EzineArticles/Articles
Guest Blog Posts
Sign-Up Box on Facebook Fan Page
Tell-A-Friend box on website
Testimonials on other people's sites
Reviews of related books on Amazon and other sites
Public Speaking
Networking Events
Google Adwords
Joint Ventures
And much more … you must be active and 'out there' or they will not come. But, the very first step is to create a way to capture the prospects information, as I mentioned at the top of the list. If you don't already have an email list building system, there are many to choose from including ConstantContact, Aweber, MailChimp etc. One of my favorites (and I've tried many of them) is 1shoppingcart. If you want to check it out, you can use my personal link: www.monetizingmarketing.com. Their system has some extra options most of the others don't, so you can start with just the email list program and add the shopping cart and affiliate program as desired.
There are about 10×1000 other ways to get your name, products, services and websites out into the web sphere – pick one and start today.