What's Your Front Door?
By
This has come up over and over and over again in my conversations with clients and peers over the last few months, so, figured it would be a perfect post for this week.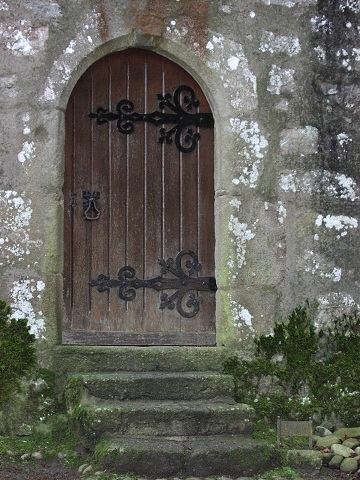 Here's the thing… we are very creative, intelligent and amazing entrepreneurs (I know this about you because you are reading this blog post now… wink, wink).
Since that is how we approach our businesses and our world, we bring to the table bucket-loads of ideas, processes, exercises, journeys etc that we can provide for our clients.
Here's the problem with that:
When we bring all of those things to the table, it's like having a huge mansion with bunches of rooms in it – maybe there are 40 or 50, or even 100 beautiful and enticing rooms.
So, as our wonderful and ideal clients come up to the front of our mansion they see all the twinkling lights in all the windows… they may even get excited and interested and want to come in and check things out, but, guess what? We leave them out in the dark… because we don't have a front door.
The problem is pretty obvious then, right? They'll stop by and look at the shiny lights and the pretty shutters, then they'll move onto the next house over – which might be just as nice, or could be just a small shack compared to what our mansion would provide, but it's got a front door – the door is obvious, and it's open. Must easier to get in there and say, "Yes," to someone services, don't you think?
What can you do about it?
Well, you get yourself a front door! What I mean by that is that you need to figure out the most important and transformative thing you can do for your people (and the thing they want the most, too), thus creating an entry point where your perfect peeps can start out with you.
It doesn't have to be everything you do, it doesn't even have to be a lot of what you do – it just has to be something they really want and something you can deliver really well.
Once they go through your front door, you can figure out which rooms will serve them best and, as long as you keep them happy, they'll delightfully stick around and sample from many of the rooms (or services) you have to offer.
Now, if you're stuck and you're not really sure what your front door should be, you don't know quite how to create it or you aren't even completely sure what all this meant, then I'm going to encourage you to sign up for the complimentary call I'm doing this Thursday – it's all about Laying The Foundation For Your Million Dollar Map, and it starts with the front door.