Welcome to Corn Dog Fridays
By
I'm a happy corn dog.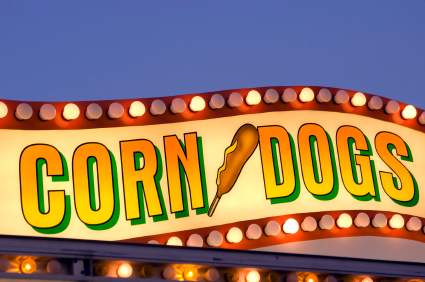 The other day on my walk in the park I started thinking about wanting to share some of my favorite songs and song lyrics… and as I thought about it I realized some of them are pretty darn corny. Yep. I'm a corn dog…
So, I decided what the world really needed was a special day to celebrate the Corn Dog in all of us… so here goes. I came up with an idea to do a Friday feature called 'Corn Dog Fridays: It's corny and we love it!' where I feature something corny and lovely and just blab about it.

Makes me giddy just thinking about it.
This video is from someone who clearly would agree with me (if they had any idea I'd started Corn Dog Fridays)… and to top it off, it is an actual corn dog… and it's a MAGICAL corn dog! Check it out: