Seth Godin is a Genius
By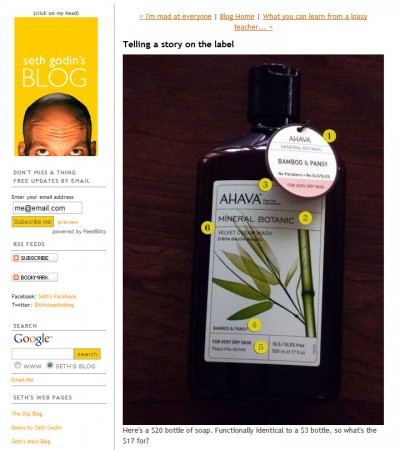 He may, or may not know it, but he really is.
I read his daily blog posts pretty religiously and just couldn't pass up sharing this one.
(NOTE: Good Marketing Strategy: His posts are delivered to my email inbox-where I am sure to get them. It's my preferred way of receiving them, so make sure it's an option for your blog posts. Give readers access to THEIR preferred method of consumption – not just what's easy for you…)
Whether you sell a product or a service there is information here that is invaluable. Hope you'll take a few minutes and go read it through – you'll be glad you did. Enjoy!