3 'Shocking' Things In My Apartment
By
I know. It's a weird post. And, it has nothing to do with marketing… or does it?
First, I'll tell you a bit about why this is today's topic…
I was having a lunch with a friend last week and somehow we got onto the topic of one of the things on my list… she absolutely could NOT get over the fact that I have one of these somewhere in my apartment. She was shocked. In a good way… <grin>
So we decided it might be fun to do a list of shocking and surprising things we have stashed away somewhere – we started out with the thought of 10, but it seemed a bit too much, so we narrowed it down to 3.
Here go my 3 things…
1. A bead on leather that I remember finding in a park when I was 3 years old.
2. A high-powered, fancy-schmancy microscope. No, I've never been a scientist. I learned engraving using one, so bought one. It comes in handy when you get a splinter, and at other times too.
3. Bagpipes. Yes. I have bagpipes. They were given to me as a Christmas gift some years back because I've always wanted to learn to play. (This is the one that my friend couldn't get over… )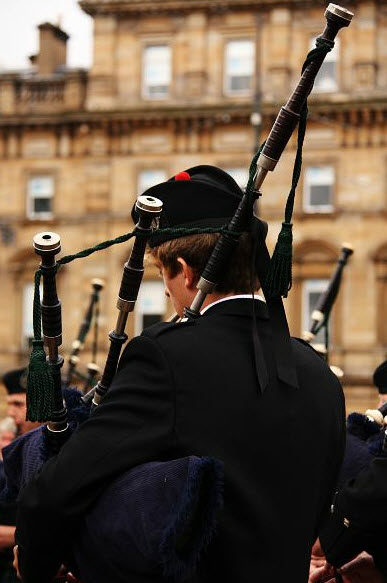 What about you? What are 3 things you have hidden away, or even in plain view, that would surprise or shock people if they knew you had? (And, let's keep it clean, ok?)
By the way, it's coming down to the wire for the special offer on the Rapid Fire Session™, so, if you're on the fence, you might want to make up your mind and get off now, before it's too late. Besides, it probably hurts to be straddling that things for so long, come on down and let's get some kick-ass marketing going for you… what do you say?
Oh, and you might be asking what I meant in the first line about this having something to do with marketing… only thing I can come up with is that we are all very surprising individuals. We often have interests no one would ever know about, unless they asked. What don't you know about your customers and clients that might help you market to them better? (I know, it's a tiny bit of a stretch, but I feel compelled to tie it in somehow…)