Great Book About Women And Money
By
I'm currently reading a really great book about women and money. It has really opened my eyes to some of the patterns that exist in the culture around us, as well as a few that I've been 'acting' out myself. It helped me feel a desire to dig into managing my finances more pro-actively again, and has given me more of a feeling of 'relaxation' around money – and I haven't even finished it yet. Looking forward to discovering more as I continue…
The book is called, "Money, A Memoir: Women, Emotions and Cash" by Liz Perle.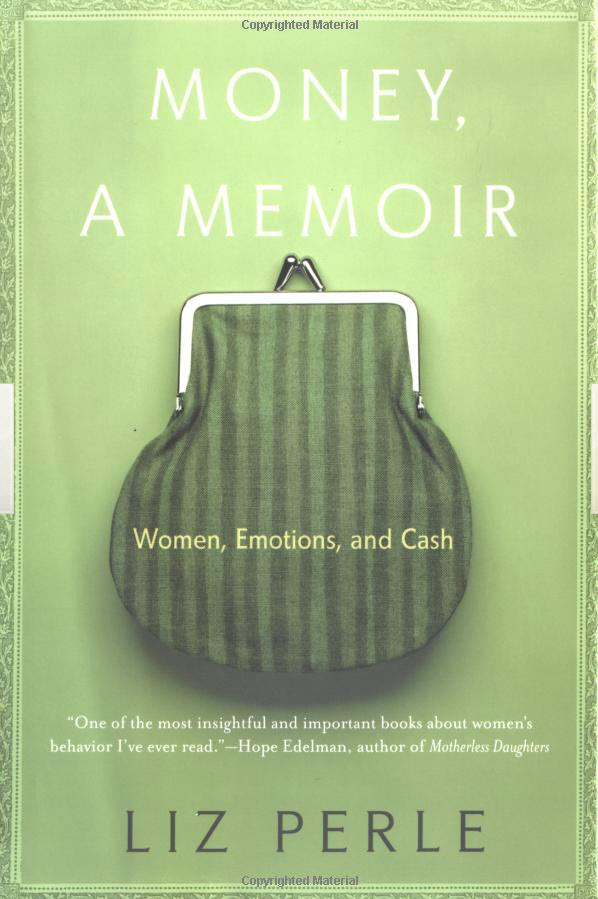 Liz Perle digs deep into her own emotional relationship to money, interviews other women of a variety of ages and chronicles some of the shifts that seem to have happened (and continue to happen) around women's relationship to cash. Your emotional involvement with money can lay the foundation for your success, or for your failure (which, as Liz proves, can be temporary – so not failure at all, only a temporary set-back).
This is the first book my good friend, and amazing Money Therapist and Coach, Lora Sasiela chose for her new (and free!) 'Book Salon'. Each month she will recommend a book, then host a call where the book's topic and the ideas proposed can be discussed, giving you a chance to dig deeper into your relationship with money and create the shift that can bring you to a place where you can FINALLY allow the money and abundance into your life that you desire. If you are interested in participating in Lora's Book Salon just visit her fabulous website www.FinanciallySmitten.com and sign up to be notified about the next book she selects.
By the way – I read this book on my Kindle ( Kindle Wireless Reading Device, Wi-Fi, 6″ Display, Graphite – Latest Generation
), which I absolultely LOVE! The book was easy to read on it, images (any display information like a small graph) displayed just perfectly.