I'm a big fan of dance, and absolutely can NOT miss an episode of So You Think You Can Dance when it's on. It's not something I spend a lot of time watching and don't attend live performances very much, but through that show I've been able to figure out more of what I enjoy and why.
Dance in America: Wolf Trap's Face of America:
Yosemite National Park: Luminescent Flights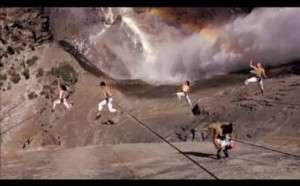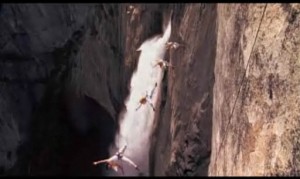 My mother sent me a link the other day for a series of dances performed in National Parks and the first series, for me at least, is particularly astounding. These dancers are on the rock wall next to the falls in Yosemite National Park and are performing an amazing, beautiful, soaring and graceful piece. As I watched I could feel the air, hear the falls and smell the incredible air. I could almost experience some of the movement.
And, believe it or not (yes, I am this nuts about business), it made me think about the amazing, soaring feeling I experience when I am doing what I love in my business. It's a feeling I believe every entrepreneur should experience. One of the dancers talks about how it felt to go over the edge on that wall the first time to test things out and how scary it was, yet how exhilarating. I believe business, when we are truly embracing our passion, feels exactly the same way. It's not always that moment of exhilaration, but if we take the chances we'll experience that too.
To top it off, the payoff can be huge, and I don't just mean money… I mean in experiences that are fulfilling, extraordinary and positively thrilling.
Where in your business are you hesitating to embrace the opportunity to soar? I bet when this woman started to incorporate rock climbing and dance she experienced plenty of resistance – both from within herself and from people and sources outside of herself… and yet, she pursued it and look what she was able to do and to create.
Take the chance on yourself. What do you want to do? What do you want to create? Where is your opportunity to soar?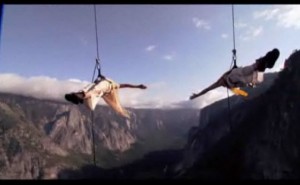 Images taken from the video.