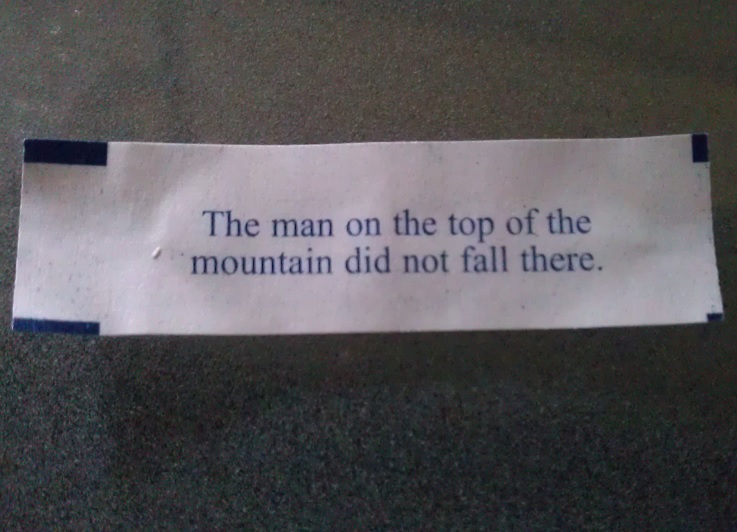 This came in a fortune cookie the other day and I just couldn't help but share…
"The man on top of the mountain did not fall there."
I loved this because it was a reminder that to get to our goals we will need to, at the very least, walk. Most likely uphill part of the time.
If your goals and dreams are big, then your mountain is probably a pretty tall one, so some of your climbing may be a bit steep. But, if you take your time and just put one foot in front of the other, no matter now small of a step, you will move toward the summit. Eventually, you will reach your destination.
And, remember… a walk or climb to the top of the mountain can be absolutely invigorating, refreshing and breathtakingly beautiful. So can your journey. Appreciate where you are, take time to enjoy the view, rest and replenish so that the next part of your journey can be enjoyable too.
Here's to taking the steps, even if they are baby steps, toward your dreams.
…