How to Get Clients Using Online Marketing Strategies: Tip 5 Video
By
The Top 10 Tips Series of "How to Get Clients Using Online Marketing Strategies" continues with Tip #5: Using Video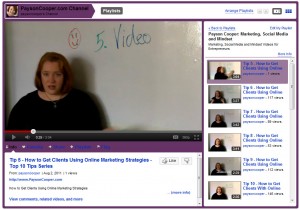 Video is THE HOTTEST online marketing tool right now – there are several different types of video you can use to help build your followers, grow your platform and ultimately build your business and sell more products and services.
This video shares some of the options and shares why video can be one of the most effective ways to build your visibility and the all important "know, like and trust factor" for you and your business.
Please leave any comments below or on YouTube if you have questions or thoughts to share. Enjoy!