Online Marketing Strategy: How to Get Clients With Your Blog
By
I'm (finally!) entering into the world of video (YIPPEE!) and I'm doing it with a Top 10 Tips Series on How to Get Clients with Online Marketing Strategies.
The first online marketing strategy that I'm going to cover is why it is important to have a blog, what purpose it serves for your overall online marketing strategies and a bit on how to use your blog most effectively.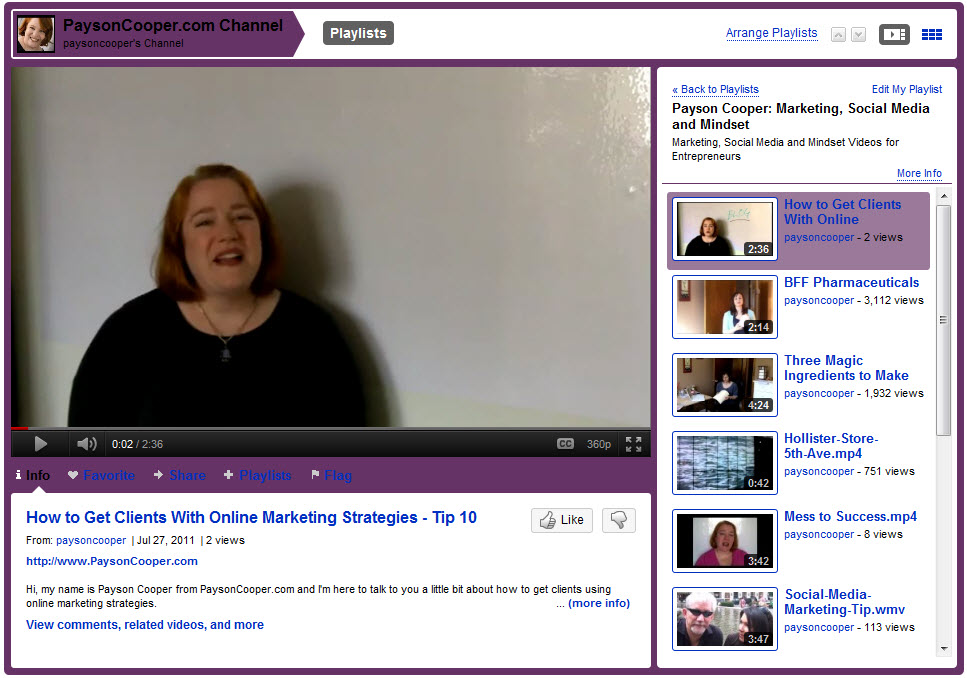 Click here to go to YouTube
If you've been around the world of the internet for a little while, most of you will know that having a blog is a foundational online marketing strategy. Your blog serves a variety of purposes, including a way to build SEO (Search Engine Optimization) by adding new content (keyword rich, I hope!) on a regular basis, by giving your prospects and clients new and useful information, and to keep your website fresh.
As you've probably noticed here, my blog is actually the landing page for my website, which means that any time someone comes to my site, whether they've visited before or not, they will generally find something new, and hopefully useful.
I will probably post all 10 tips from the How to Get Clients Using Online Marketing Strategies series here on the blog, but just in case I miss a few, head over to YouTube and be sure to subscribe for my channel. That way, whenever a new tip is posted, you'll be one of the very first notified and you won't miss a thing.
Enjoy!