Hey There Coaches, Consultants and Service Based Entrepreneurs:
A LITTLE MISTAKE THAT COST
AN ENTREPRENEUR $250,000…
A YEAR.
Yup. You read that right. $250K PER YEAR.
And, in just a 10 minute conversation, we uncovered that mistake, and put her on track to rake that money in THIS year, instead of leaving it on the table and blithely sauntering away… And, I would be willing to bet you've got similar opportunities, just begging to be mined in your own business…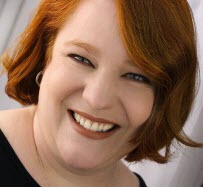 My name is Payson Cooper, and I'm a marketing strategist and visionary. I have a knack for being able to rapidly create a kick-ass marketing strategies that entrepreneurs not only love, but that work like gang-busters too.
What Can Happen In A Brief Conversation?
Here are a few examples of things that have happened in quick, laser-focused conversations with me…
Over a cup of coffee, I offered a marketing strategy to a fellow female entrepreneur, she's used it consistently for 4+ years and it's been the single biggest money maker in her business to date.
In just 10 minutes, one conversation helped another entrepreneur to create a strategy that sold close to 90 % of the room where she spoke just minutes later (she hadn't even planed on making an offer), and then went on to sell 100's of packages over the next year.
A 20 minute conversation led another entrepreneur to a strategy that brought in over $5000 in just a couple of hours, and she hadn't planned on marketing at all…
And, Those Are Just A Few Of The Stories…
Right now, you are probably thinking, "Hey, I'd like that to happen for me," and you worry that it won't… here's the thing. It can.
You can have the clients you want knocking on your door day in and day out. You can find those hidden gems in your business, the ones that can shift things from barely scraping by and wondering how you're going to cover next months bills, to having the money flowing into your business steadily and easily.
Look, if it's happened for other entrepreneurs, then it can happen for you – they don't have anything 'special' that got them there… they just figured out how to spread their message in ways that draws clients in like moths to a bright light.
But right now, that's not what you have going on. You are pretty much just spinning in circles, doing the same old marketing strategies over and over won't and they aren't getting you there. Well, I've got news for you, if they haven't worked before, they aren't going to suddenly light you up like a pin ball-machine… unless you do something about it.
The bottom line is that most entrepreneurs fail. They give-up and never create the success they imagined when they set out in their businesses. And, the ones that are still hanging on are often beating their heads against a wall to figure out what to do next…
If you're like them, you've tried PR, you've tried social media, you've tried offering a free gift on your website, doing a teleseminar and so much more… you've tried and done all the things you heard you were 'supposed' to do, but your still not seeing results. Sound about right?
Here's Where You've Been Going Wrong…
All of those things… they can work. And, they can work well, but not if you don't have the right strategy. That's one of those things a lot of coaches and info-preneurs don't tell you. They give you some information and send you on your way, but it's not the whole story, so it doesn't work for most people the way they say it will.
And, you end up stuck. You try, but it's like trying to get blood from a stone… you're busy all-day, you are doing things that should be bringing in clients, but, at best, they trickle in like a drying up stream in the middle of a 2 year drought.
You Don't Want A Trickle… You Want A Deluge.
You want to be in a position where you have an eager waiting list of people singing your praises. You want to have enough clients so you feel confident charging what you are worth, and you get it, because you show up with the confidence to know that if this person doesn't buy, the next one will. You want to know that what you do today will continue to bring in more clients, and more revenue next month, the month after and the month after that… You do that by building marketing strategies that really work for YOU and YOUR business… we'll come back to that in a moment.
Trust Me, I Know How It Feels.
When I first started out as an entrepreneur, I did the exact same things. I thought, "If I build it, they will come." Boy, was I wrong. I built a website, and then… crickets.
It was quieter than a sensory deprivation chamber. Seriously. It sucked.
So, I decided to really dig in. It took me years too… during which I felt pretty freaking bad, constantly wondering if I was going to make it, trying to figure out how to cover the next bill and taking on work that made me miserable, with clients who were a PIA, if you know what I mean… just to make ends meet.
During those years, I researched, I studied, I experimented, and I ended up with what one of my clients has referred to as, "a human library catalogue," of solutions. And, I found my passion along the way too. Marketing.
What can I say? I'm a bit of a nerd… marketing is my passion, and I can't get enough. Helping entrepreneurs to create strategies that launch them into the stratosphere makes me giddier than a pimply faced teenager on prom night. Frankly, it knocks my socks off. Yup, pretty much a marketing geek through and through…
That's Why I Decided To Build The
Rapid Fire Session™.
Since this stuff flows so easily through me, I decided to put together a simple way to 'try me out' without having to fork over your entire life-savings. And, you won't have to take my word for it… you can put the strategies in action and see for yourself.
If you're ready to add a rock-solid, completely customized marketing strategy to your business, so you can start attracting more clients IMMEDIATELY, this package is for you.
First thing you need to know, is this program is 1 on 1, so, we're going to dig into your business like the first archeologists that discovered King Tut's tomb…
We're going to find out exactly what's going on right now, what's working and, just as importantly, what isn't. (There's a specially designed questionnaire you fill out before we get started that was created to show me exactly where the gaps are in what you are doing.)
Then, we clue into what is most exciting and interesting to you (hey, it's a lot easier and more fun to do things you're excited and passionate about, right?). Then, based on that, I'll design a step-by-step strategy for you to implement in your business right away. I'll even write it up for you, so you'll know EXACTLY what you need to do to make it work.
You Won't Be Left Hanging Either…
With many marketing strategies there is gold waiting to be mined by simply tweaking and adjusting things just a little bit. We'll get back together after you've had a chance to put rubber to the road and start to get that strategy in action. We'll take a look at where you are, the results you're getting so far and make any necessary adjustments to get it churning at high speed.
Here's How It Works…
You sign up below, and lickety-split, you get that specially designed questionnaire I mentioned. When you fill it out, it will put us on the same page before we even get on the phone. That does a few things – first, it makes certain that we don't waste our precious time trying to get me up to speed with what you've got going on. Second, spending that time working with this questionnaire, actually brings a TON of information to light in your own business. I've had clients tell me just going through the questionnaire was worth double what they invested to work with me.
Once you submit your questionnaire to me, we schedule the first session. We'll spend 60 minutes jamming in as much as we can and milking every last second for information to get to that perfect strategy.
After the session is complete, you'll get a 1 page write up from me (ok, it might end up being 2, but would that really bother you?). That write-up will outline the step-by-step process you need to implement the marketing strategy.
About 8-10 days later, you'll get an email from me with another brief questionnaire to find out how things are going. Once you fill that out, we'll set up your follow up 30 minute session, where we'll check in out how things are going, and make sure the strategy is primed for churning out results.
Oh, I almost forgot. During the 2 weeks between the 2 sessions, you have email access to me. This is huge. It's like having me at your finger tips for 2 WHOLE weeks to get help with any part of the strategy you need. That kind of access is really reserved only for my private, high-end clients at this point, but I want to make sure you have the support you need to get the strategy up and running, bringing in the clients and revenue you want.
I Know You Can Do It.
If you're wondering if you can make this work for you, I just want to say that I know you can. We keep things super simple and straight forward, in step-by-step fashion. You get a personalized action plan, AND, you get me, right there by your side, to make sure you can get past any hurdles that come up.
Who This Is For (And Who It's NOT For)…
This is for you if you are a service-based solopreneur or entrepreneur who is ready for a change… You are ready to build real, effective, no-nonsense marketing strategies that work.
If you just want to shoot the shit, then don't bother with this – that's not what it's for. I only want you to sign up for this if you are ready to buckle down and take action. Marketing and growing a business is not for the faint of heart – it takes courage to put yourself out there, and it takes action to make any strategy work. I know, if you've read this far, you've got what it takes, and you're committed, so let's dig in.
(And, if you've got a product based business, it might not be the right fit… so, if you are interested, before you sign up, shoot me a quick note with some specifics about your business, and we'll figure out if I'm the right fit for you.)
Ready?
Just to make sure this is a complete NO BRAINER, I've made the price really good. I mean REALLY, REALLY good. My hourly rate generally runs around $500 for a one-shot deal, if I even give them, which is rare. So, you figure for this it would have to be at least $900… with the 90 minutes of time on the phone and the action plan I'll be writing up for you…
Well, I asked a few of my peers – people who have worked with me and who really know what I'm worth, and they thought $900 was a darn good deal.
But, I decided to make it an even better deal. I told them I was going to make it just $597… One of them looked at me with her mouth hanging open and said, "Sign me up, sign me up right now!" To be fair, I couldn't do that to her… because I've decided to make it an EVEN BETTER DEAL, but just until the end of this month.
Until February 28th, 2013, this
Rapid Fire Session™ package is
ONLY $497.
Want to get in before all the slots fill up? Click here to sign up now:
Rapid Fire Session™ Package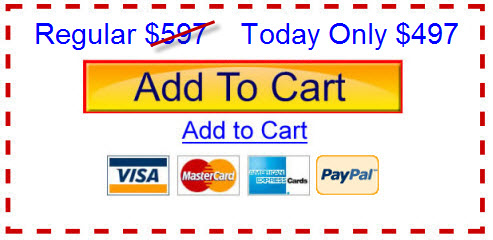 I'm SO excited to have the opportunity to work with you and help you kick some serious butt in your business – bring in clients, simplify the marketing you've been struggling with and make it (finally!) start to work.
Hugs!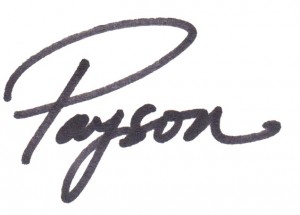 P.S. Don't forget, you get a full 90 minutes of PRIVATE, 1 ON 1 time with me AND you get full email access to me between your sessions (that's like being able to pick my brain anytime you want – which from past experience has shown to be INCREDIBLY powerful and lucrative for a bunch of people).
P.P.S. This won't last long, and I can only do about 4 of these sessions a month. So, on top of the price going up after the 30th, if you don't get in early, it's likely I'll be turning some people down. Between the work I do with my clients, marketing my own business and living my life (yes, you get to do that too), I have to limit the number, so if you want it, don't wait – do it now.
P.P.P.S. Here are a few things past clients have said about working with me, if you want to read more, click here.