How to Use Twitter for Business
By
Payson
If you're wondering how to use Twitter for business, check out these pointers: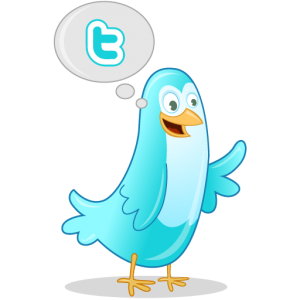 Many business owners are really perplexed by Twitter and how to use it for their business, but the ones that 'get it' have had tremendous success connecting with people, building relationships, making sales and landing clients. I'm one of the ones who gets it. I've had all kinds of business develop out of Twitter, including a 1231% increase in sales over a 4 week period doing a special promotion using only Twitter – it seems totally fantastical to most people, but it's true.
When you start to dig in and learn how to use twitter for business, there are a few things you need to keep in mind:
Twitter is a SOCIAL network: You need to be sociable, you need to interact and you need to share on your account as a person, not just a business. There is room for promoting and sales, of course, but it has to be part of an overall strategy of engaging, sharing and supporting your followers so they become prospects.
You must be Active and Consistent: Twitter moves really fast, so you need to be active pretty much daily. It doesn't have to be every single day, but the more active you are the more success you will begin to see. Being on Twitter and active daily doesn't have to be a big deal either, if you have the right tools. Check out this complimentary webinar to learn about some of the tools I use to have a very active Twitter account and make consistent sales in just 12 minutes a day.
Share GREAT Content: As you are digging in and learning how to use twitter for business, you will hear everyone say this. There's a reason they all are… it's really true: Content Is King on the internet. If you want to build a successful online business, you need to be creating GREAT content that helps your prospects. When you do, they will be more interested in continuing to engage with you and learn from you… which eventually leads to sales. I can hear some of you now, "But, I have a product based business and I don't have anything to share or teach…" It's completely untrue. As you engage your prospects and clients listen to the questions they ask. Those questions are the same questions other prospects will have, and they can form the basis for your content – either free or paid. Consider doing a survey to find out more about what your prospects and clients want to know – you can even set one up online for free using a tool like SurveyMonkey and then use Twitter to send people there on a regular basis to collect information.
So, remember, as you are learning how to use twitter for business, start by focusing on these three things. Check out the complimentary webinar to get some more ideas (including a detailed list of many of the things you can Tweet about – it's one of the biggest questions I get – "What the heck am I supposed to say on Twitter?")