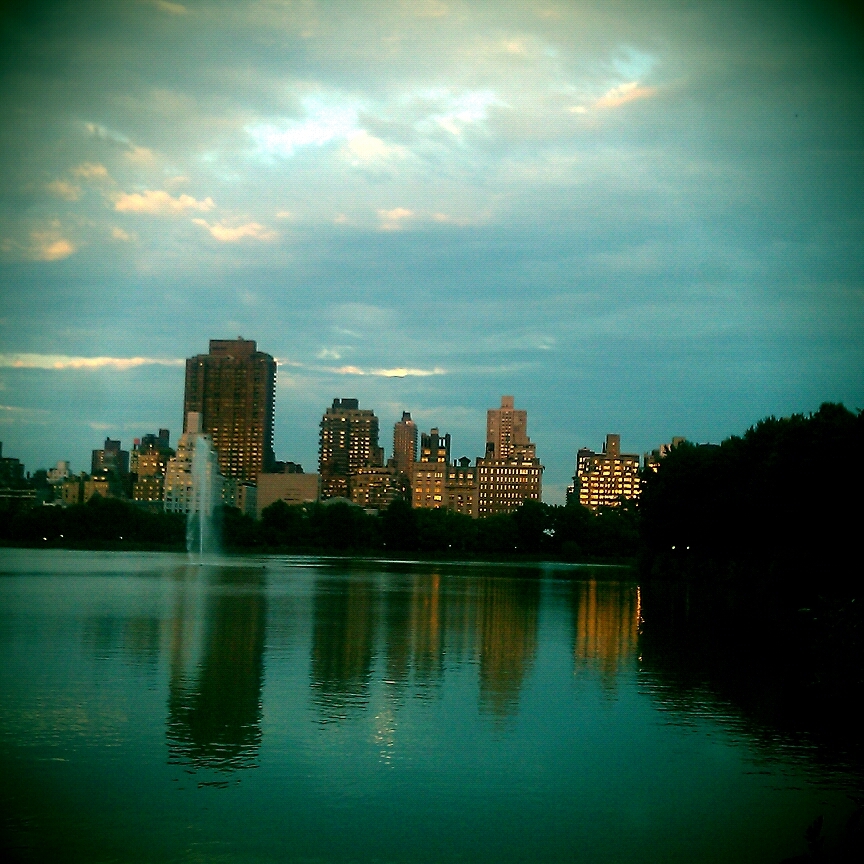 It's ever elusive, and yet, it's something we are all striving for. Balance.
To me balance is best looked at as an overall feeling… not that things are perfectly balanced in my life in any one moment, but that I feel balanced much of the time.
That means I'm spending quality time in a variety of areas, perhaps not each day, but frequently enough where I don't suddenly feel that sense of panic, like I've forgotten to do something very important.
The areas I need to spend quality time in order to feel balanced?
Here's a partial list of the most essential areas:
1. Loved ones: I need to spend quality time connecting with my loved ones every day – that may mean eating a meal together, cuddling on the couch or going for a walk. It's essential to my equilibrium.
2. Friends: Pretty much every day – at least 5 days a week – I need to reach out to or spend time connecting with one or more of my close friends. That may be a quick phone call, a longer phone call, some quick or in-depth text messages, a face-to-face visit or a group gathering. This is another piece that helps me feel fulfilled and on track to balance.
3. Me Time: Meditation, walking in the park, reading for 20-30 minutes, exercise, shopping & cooking healthy food. These are non-negotiable and I strive to include as many of these types of activities every day. This is like breathing for me. If I go too long without doing these things, I start to feel scattered, scared, lethargic, depleted and off-track.
4. Personal Work: I need to dig into my work in a deep, mindful way at least 2-3 days a week. I may have meetings and phone calls to build relationships and talk to prospective clients, and that happens 4-5 days a week, but this means actually having some time to think and work on a bigger project that I want to move forward. This is introspective time, creative time, and generally, alone time.
5. Building My Business: This is the stuff where a little 'push' is required. Things like marketing, having regular phone calls to connect with new people, sales calls and face-to-face meetings with people in my network, clients and prospects. I get to stretch my comfort zone a little more each time.
6. Client Time: Time with my clients is like blood pumping through my veins. It fulfills me in a unique way and I love it. It also requires a different level of focus, so doesn't pair well with some of the other work related items, so I sometimes work on stacking client time together so I can stay in that mode, creating more flow during that time and during other times as well.
Obviously there are other activities that are necessary to keeping my life moving forward smoothly, but these are some of the key things I focus on. If I get these things in the right amounts, I know I'll feel great, on purpose, focused and inspired in a daily way.
What are your key pieces to creating that feeling of balance?
Oh, and as a P.S. – I have lots of weeks where things don't quite come together and I don't get to each of these as much as I want. It's ok, life is about creating happiness. As long as I'm happy, and I can incorporate more of the things that may have slipped through this week in my upcoming week, I feel good.
P.S.S. If you want to know more about the 'building my business' time, then you'll want to sign up for the early bird notification for my new Marketing in the Morning™ system. I'll be sharing all my insider secrets to not only making marketing work for you, but to making it a balanced part of your world. (Yes, it's possible! ;- ) )
..