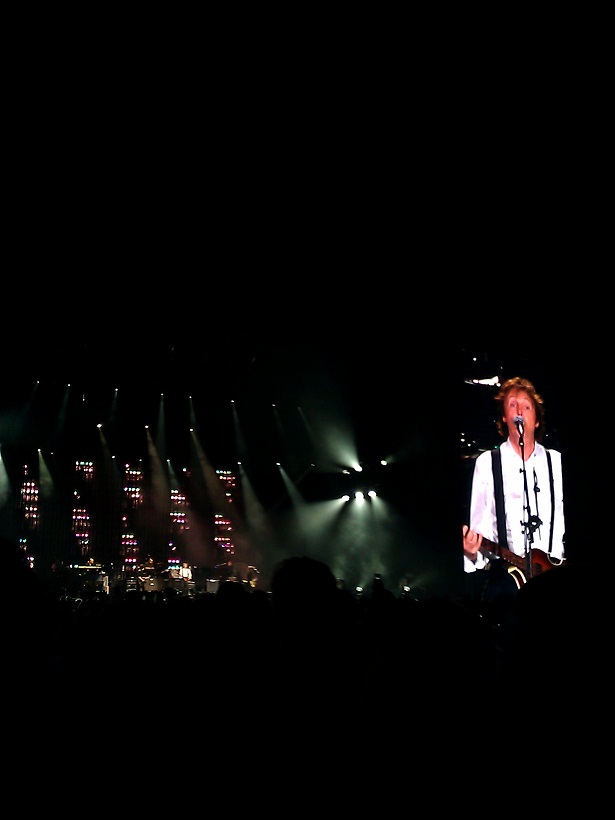 (An example of 'Decide and get going.' – last summer, we decided we wanted
to see Paul McCartney, then we got going, got tickets and headed to
Yankee Stadium for the show.  :- ))
A friend sent me a text the other day that said that… "Decide and get going."
She was saying it was time for her to do it. It made me think about where in my life it's time to do the same.
Pretty much everything in our lives – from our relationships, to our bodies, to our families, to our businesses… EVERYTHING hinges on a decision and then action.
Want more customers. Decide and get going.
Want to drop 20, 30 or 100 pounds? Decide and get going.
Want to have a better marriage? Decide and get going.
Once you decide, it's just a matter of figuring out the right steps. Make the decision, then, just as I shared in a recent post, the Universe will begin to yield to you.
It all starts with a decision. And, the decision to get going.
(P.S. If you're ready to decide and get going about your marketing, and you want some help with the 'getting going' part, check out my Rapid Fire Session™ – it's a one-on-one strategy development session where you'll walk away with a written action plan so you can get more clients, increase your revenue and drop some of that every-present overwhelm.)
.