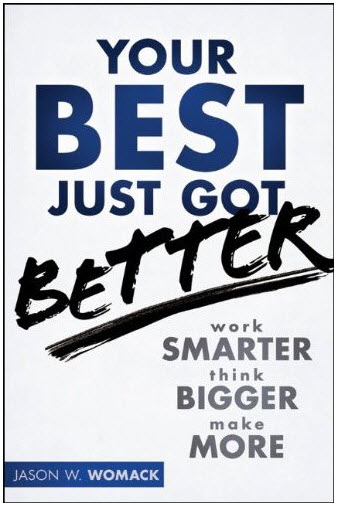 Yesterday, I had the pleasure of meeting and learning from Jason Womack, the author of "Your Best Just Got Better".
He talked about many things during the hour or so he shared insights with us, and one of the first that really stuck out for me was a practice of examining what's gotten in your way recently.
At the beginning of our talk, he had us turn to the person next to us and share 3 things that got in our way in the last 30 days.
One you start to ask yourself the question, you actually have a chance to choose if you want to make a change.
What an amazing monthly practice this could be – imagine how much your life could change and shift if you even just chose one of the three to examine and transform each month…
Check out his book – I received a copy and I'm so excited to dig into it this weekend.
(If you're in the NYC area, and want to be able to come to some wonderful events for entrepreneurs, like the one I attended yesterday evening, check out Kate Gaffin's Connecting To Greatness MeetUp Group. Kate is brilliant at putting together events and attracts really wonderful people.)