What's In The Way Of Your Success?
By
It might not be what you think…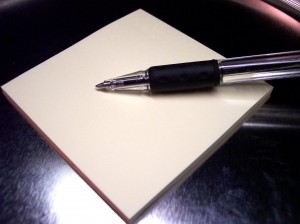 There are bunches of things that can interfere with our success and movement forward. If you're like me, you understand and believe there is a big energy component. And, you know that you have to be taking action – throwing spaghetti at the wall to see what will stick and consistently trying things out, continuing with what works, and changing what doesn't.
But, what happens when you feel you've got all those pieces in place?
You're taking the actions, it's imperfect, and you're good with that…
You feel your energy is in the right place, you're positive and focused in the right direction…
So, what's up?
What if it's something really simple… like not acknowledging the success you are having that's stopping you from more?
Examine your business, your day-to-day stuff, and see where you could be celebrating what's going well, appreciating yourself for taking action in the face of resistance and fear, and making space to really acknowledge all that you are doing.
You might just find taking a few minutes each day to write down and then relish and revel in your accomplishments, no matter how small, shifts things and takes you to the next level.
Enjoy!