Archive for learn niche marketing
The answer? EVERYTHING.
Your business is dependent – completely dependent – on your niche. If you don't have one, you are effectively shooting yourself in the foot.
There's a saying in marketing, "If you're for everyone, you're for NO ONE." It's time to pay attention to that…
Most entrepreneurs, particularly when they are starting out, think that their product or service is good for everyone… if you are one of them, go back and read that previous sentence again. Making a decision to be FOR someone is absolutely essential to the success of your business. You must learn niche marketing, targeting your product's or service's message to a specific niche.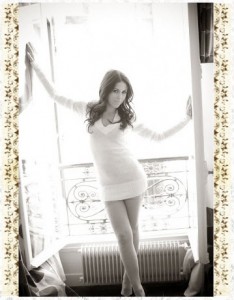 Here's an example of an excellent niche… Goddess Boudoir Photography. The very talented Jessica Morrisy – who is an outstanding photographer, put together a niche for her business doing boudoir photography for women. It is abundantly clear that not everyone will want to use this service, but for those who are interested, she stands out as a great option. No worries about asking some random photographer if s/he is willing to do it – here's someone who's standing up and saying, "Hey, over here – I do exactly that!" Very smart, Jessica took the time to learn niche marketing, she selected  a niche that would work well for her, and went for it. From what I understand, it's working VERY well for her.
For most entrepreneurs, choosing a niche is like pulling teeth – they just don't want to do it. I suggest that you take some time, look around you at the success of the small businesses and entrepreneurs and see who's growing fastest. I can almost guarantee they have a clearly defined niche – in fact, they may have multiple niches – which is a great option, but let's just start with one. If you aren't sure, take a look at where most of your clients and customers are coming from – see if something has already begun to stand out. If not, then go back and do some research on which niche is most likely to respond best to your product or service. It doesn't mean you can never work with other people, it just means you are going to stand up and say, "I'm FOR dentists," or, "I'm for dog owners," or whatever your specific niche may be.
Take some time to learn niche marketing – it will make a huge difference in your bottom line.