What's Up With Twitter?
By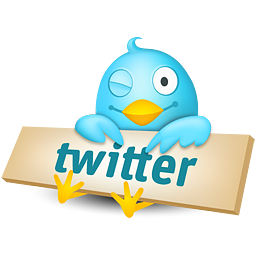 Some people are beginning to postulate that Twitter is Dead.
I have to heartily disagree.
While it is true that most internet platforms like MySpace, Facebook, Twitter and such peak and then loose their appeal when something more effective comes along, there is nothing, as yet, to fill the void that 'Twitter's Death' would create. Even while several online services like Complete and Quantcast are showing a leveling off of Twitter's popularity (see Mashable's article from 1/13/10), other companies like Dentyne and Pepsi are digging in to make the most of the Twitter social media and marketing platform. Like Dentyne gum? Send a twitpic of your empty cup holder to @DentyneGum with the hashtag #emptycupholder and you could win a free, limited edition bottle of Dentyne gum.
Start thinking about how you can use social media to talk with your prospects and fans. While it will never completely replace old forms of media and marketing, social media is, quite clearly, the wave of the future. It's a fast and furious ride, so it's important to keep up with the latest information, but take things like pronouncements that huge networks like Twitter are dead. There are many reasons it may look that way (I rarely, if ever, go directly to twitter, but tweet all day long using an tool that connects to twitter, so I wouldn't be registered as a visitor – how many hundreds of thousands are there that fit that category?), test the waters for yourself, get more information, and most importantly, get involved.
Social media is just that, social. Build real relationships and you will find that even small networks that have many less users can be perfect for your company.
And, if you are interested in learning more about using Twitter to build relationships, connect with prospects and make sales for your business, visit my new site: http://www.twitterandmarketing.com